Expressionistic and Representational Works
A blend of the real and the unreal.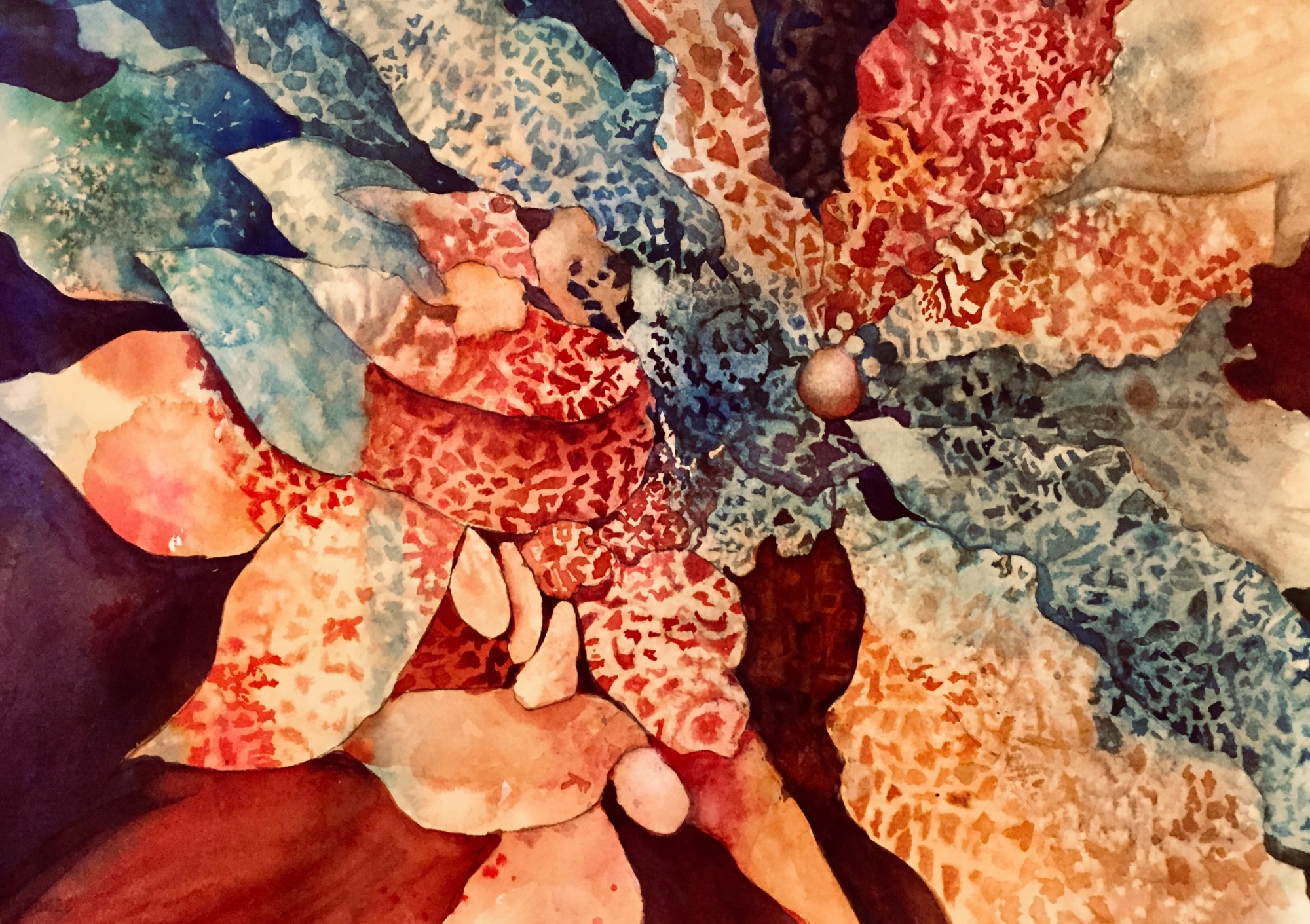 Leopard Lily
Watercolor on Paper 15 x 23 inches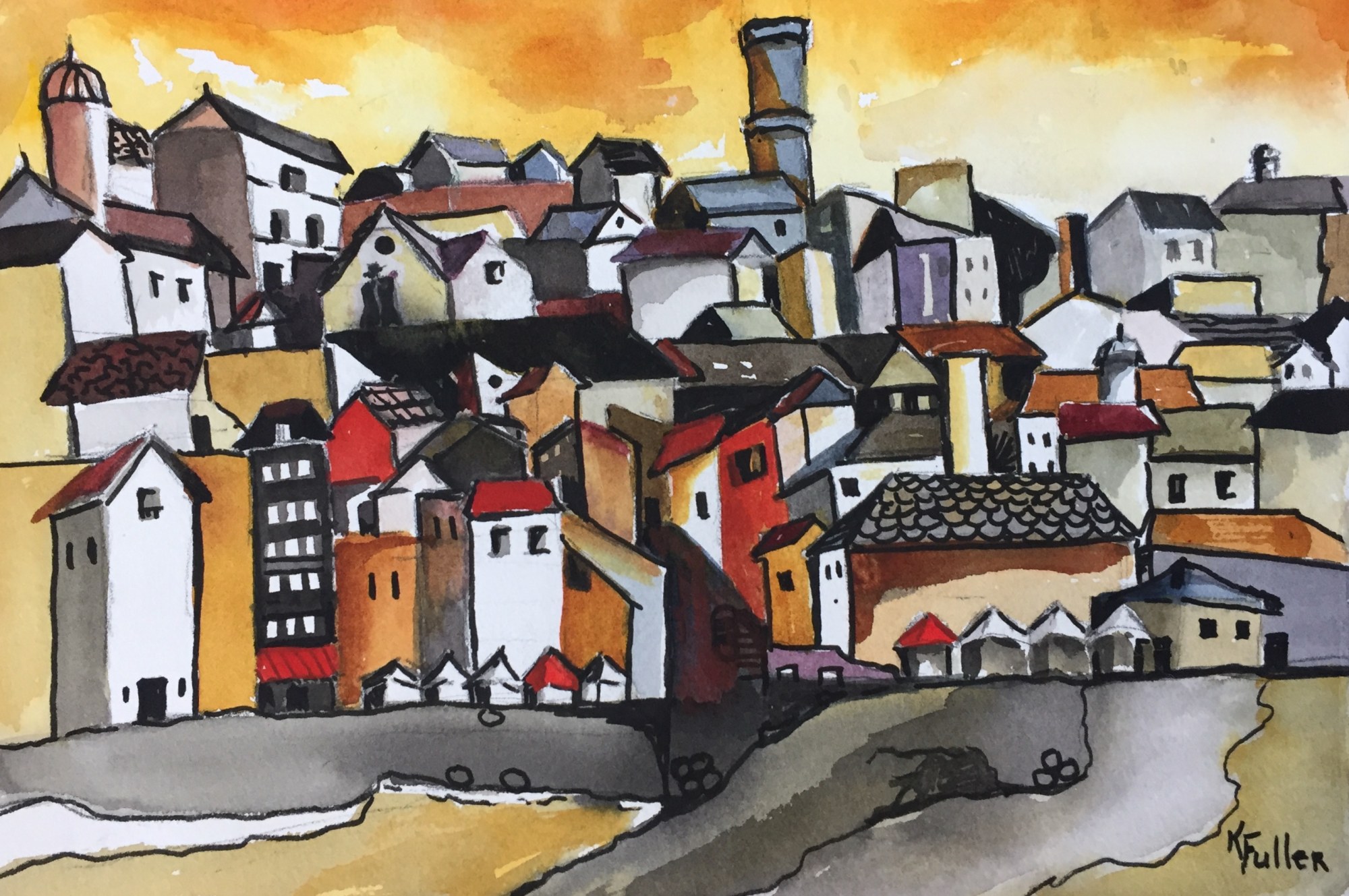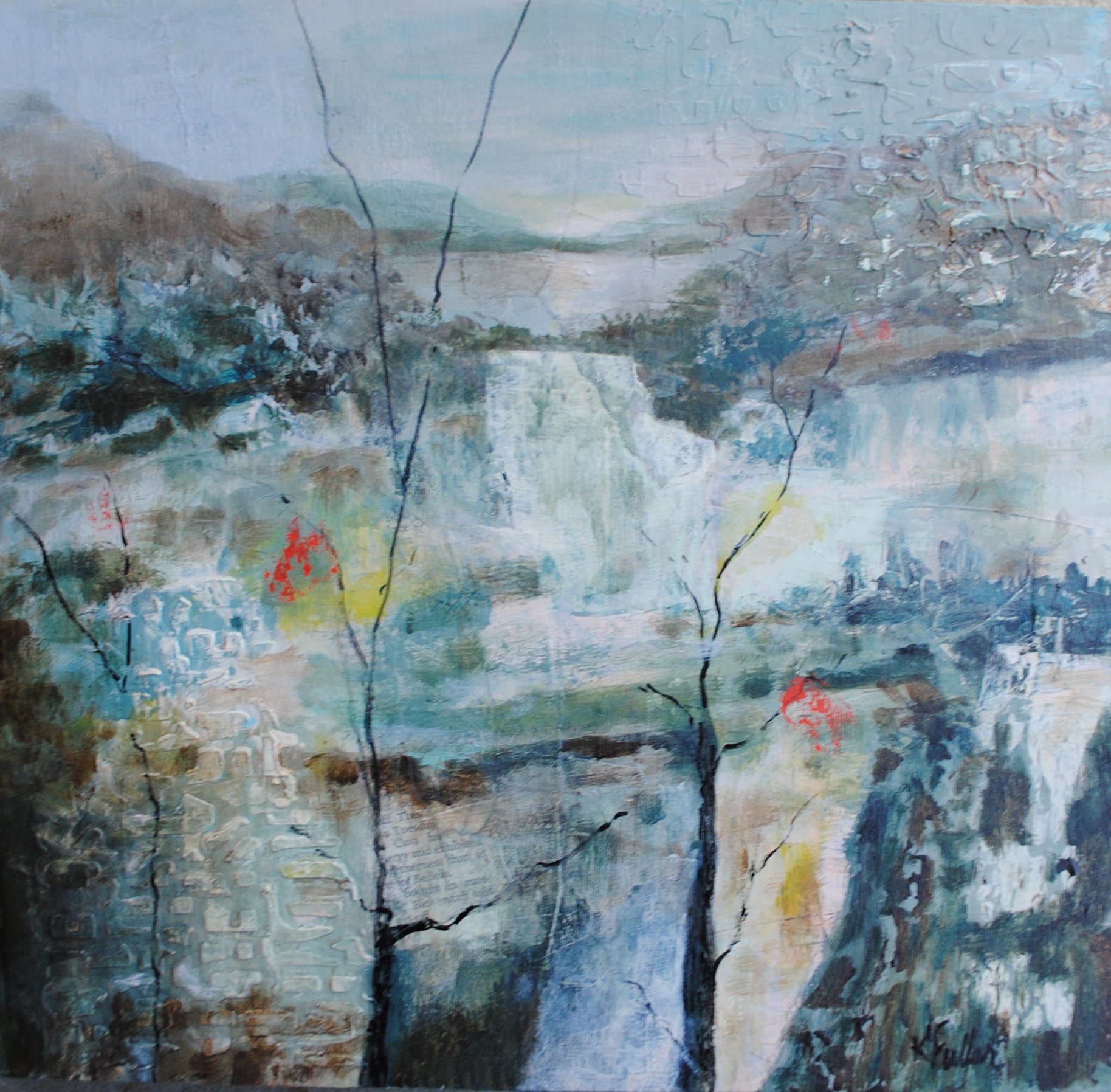 Mountain Lake
Acrylic and collage on 12 x 12 inch wood panel.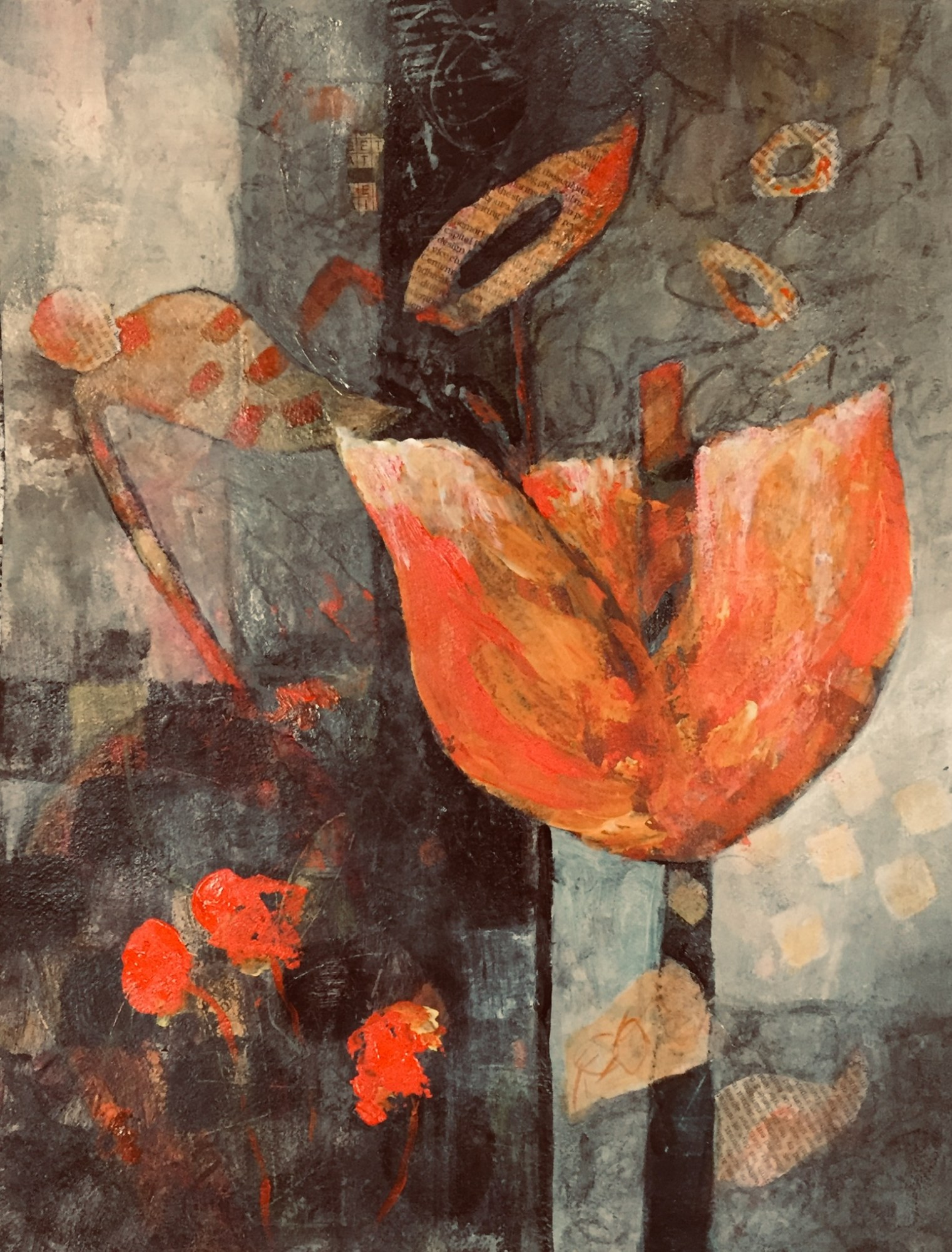 Spring Fling 3
acrylic and collage on paper framed to 18 x 22 inches.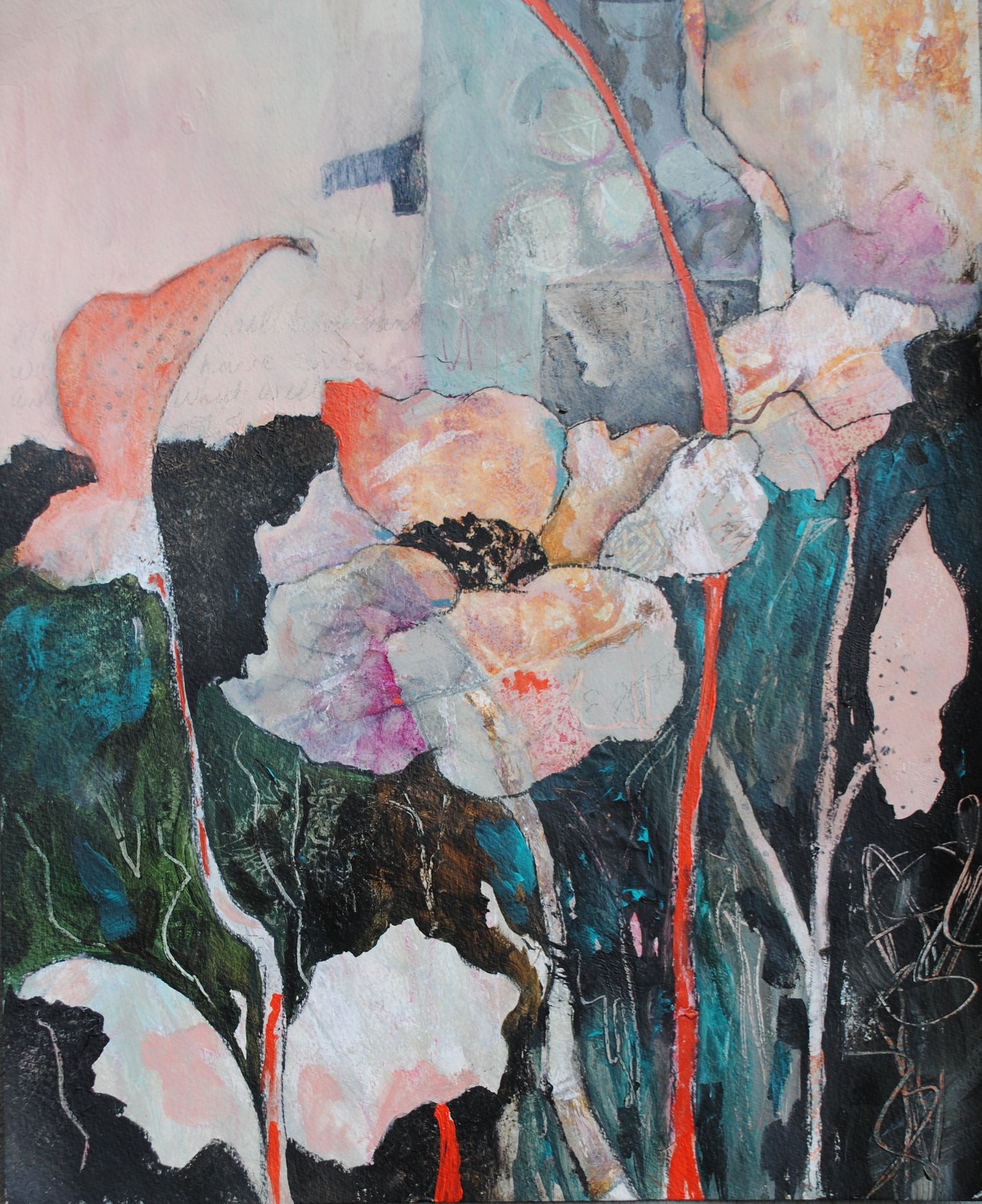 Spring Fling 1
Acrylic on paper, framed to 18 x 22 inches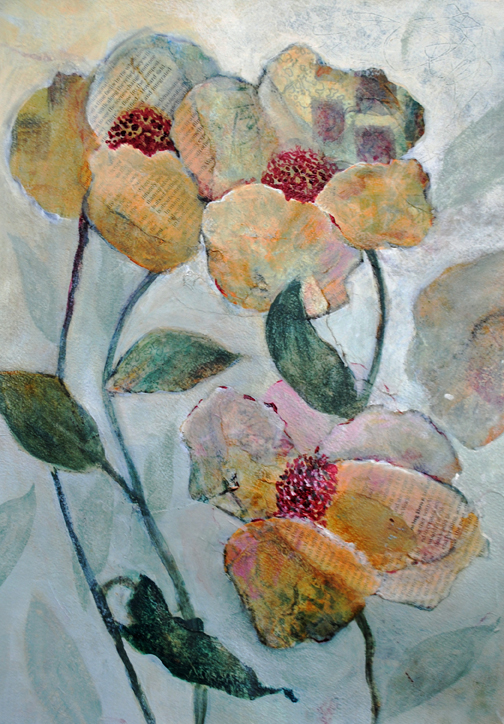 Underpants Flowers
18 x22 inch unframed. Mixed water media and collage.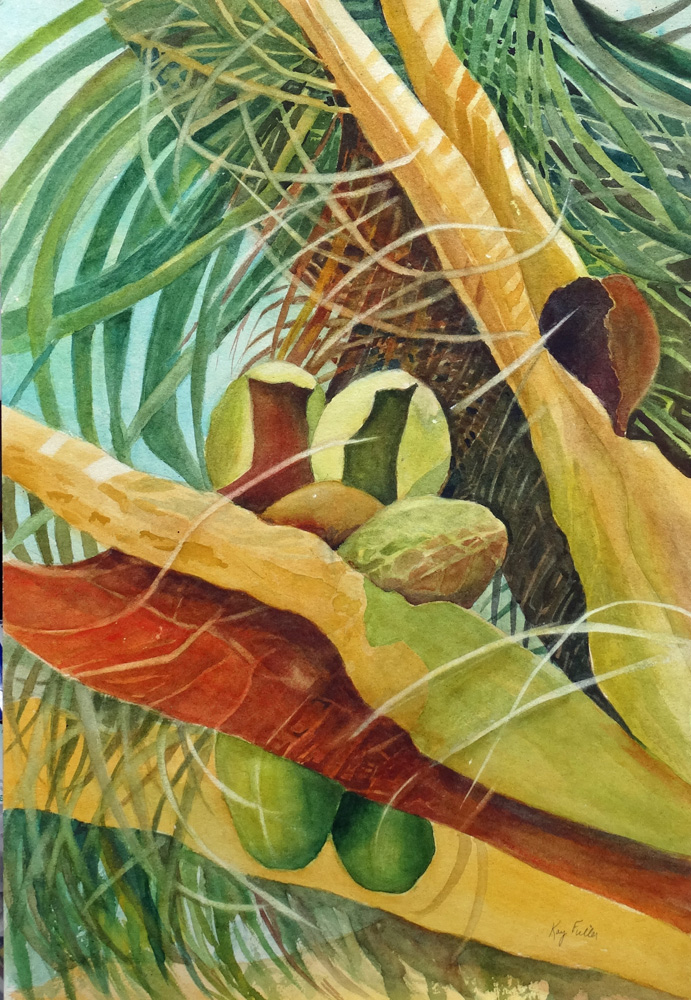 A Beautiful Bunch of Coconuts
Watercolor on Paper, Matted and Framed to 22 x 28 inches.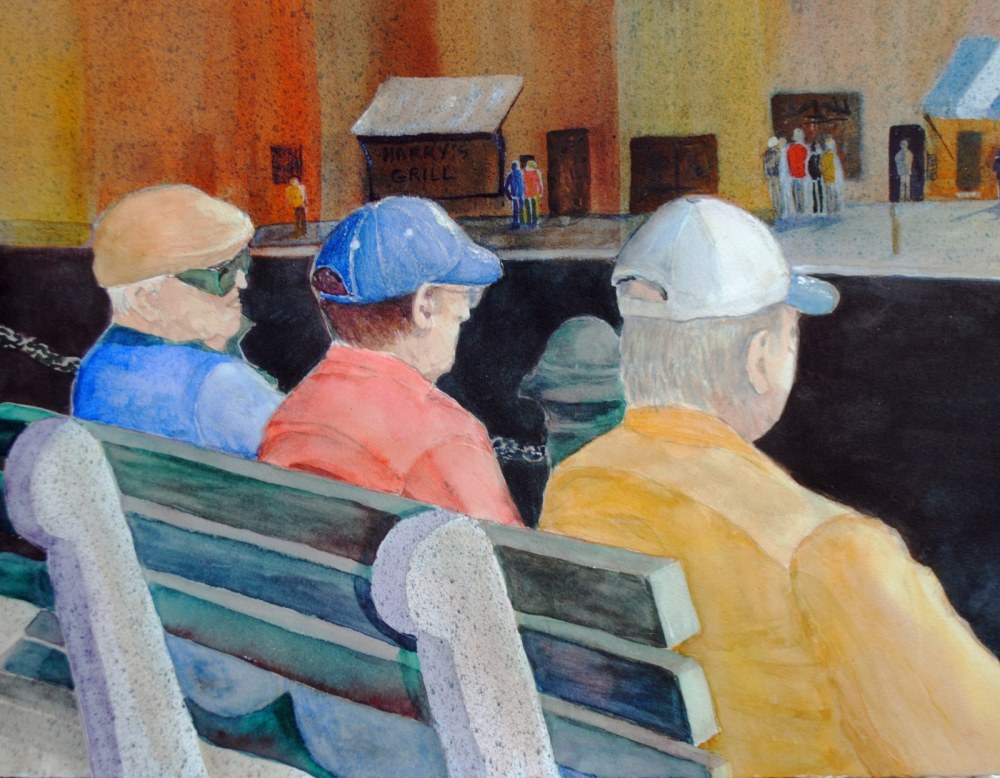 People Watchers
19 x 26 inch watercolor on paper matted and framed.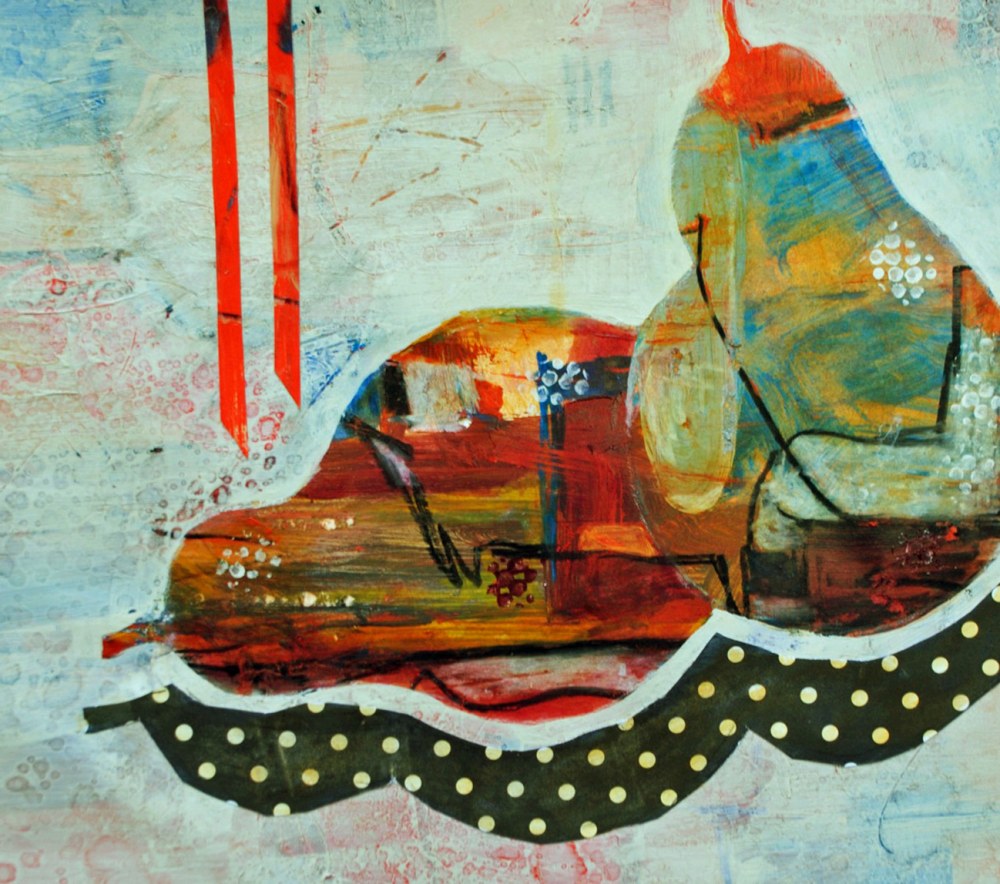 Patchwork Pears
Acrylic and paper framed to 17 x 17 inches.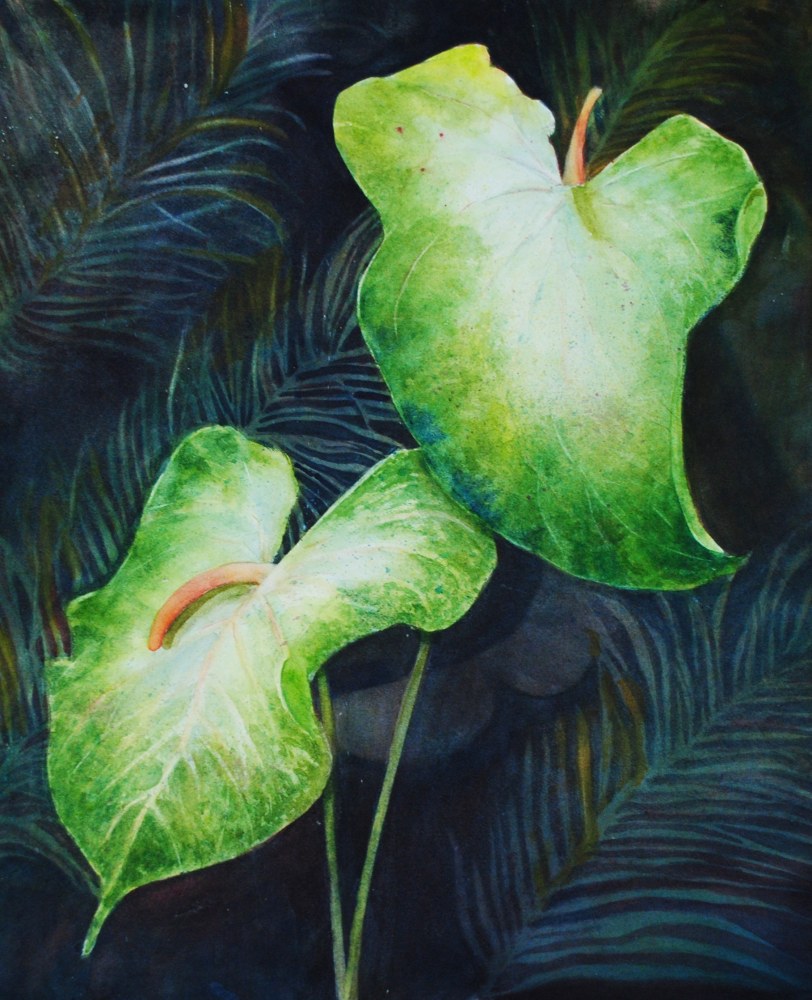 Caladiums
18 x 21.5 inches watercolor on paper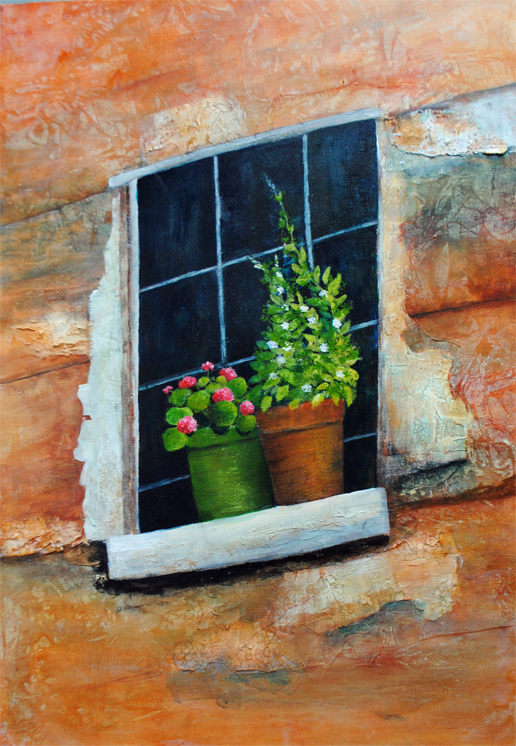 Windows on the World: Roussillon
First in a series of window paintings, 24 x 36 inches acrylic on canvas.

Fancy Fish II
Acrylic on Paper framed to 15 x 34 inches.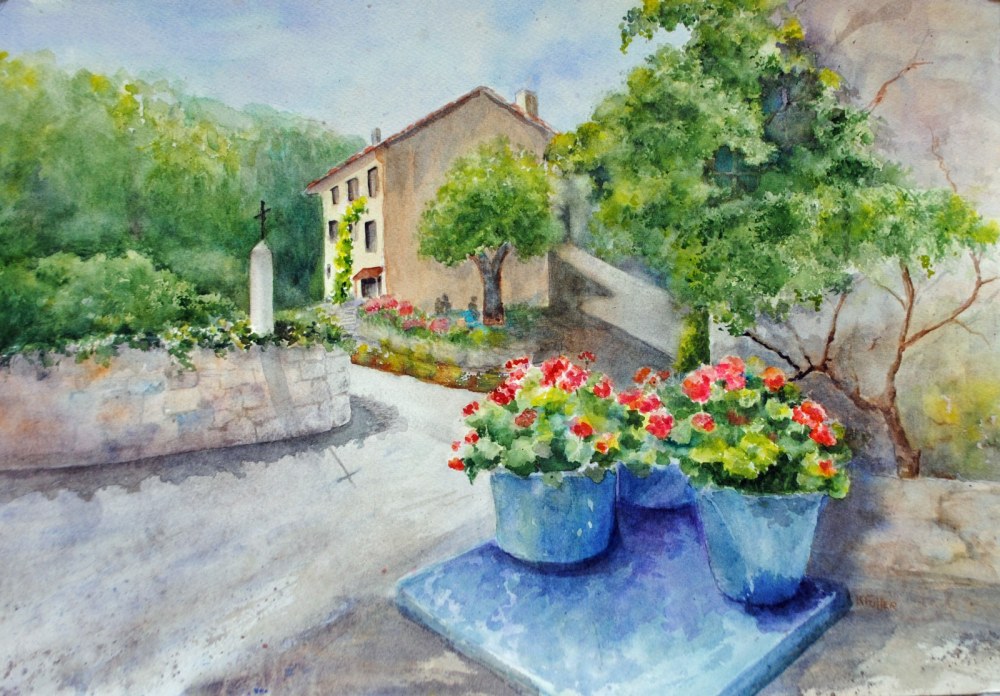 Old Yellow House
Watercolor under glass, framed to 24 x 36 inches. The class did a progressive painting exercise using this scene. I just had to paint my own version when I returned home.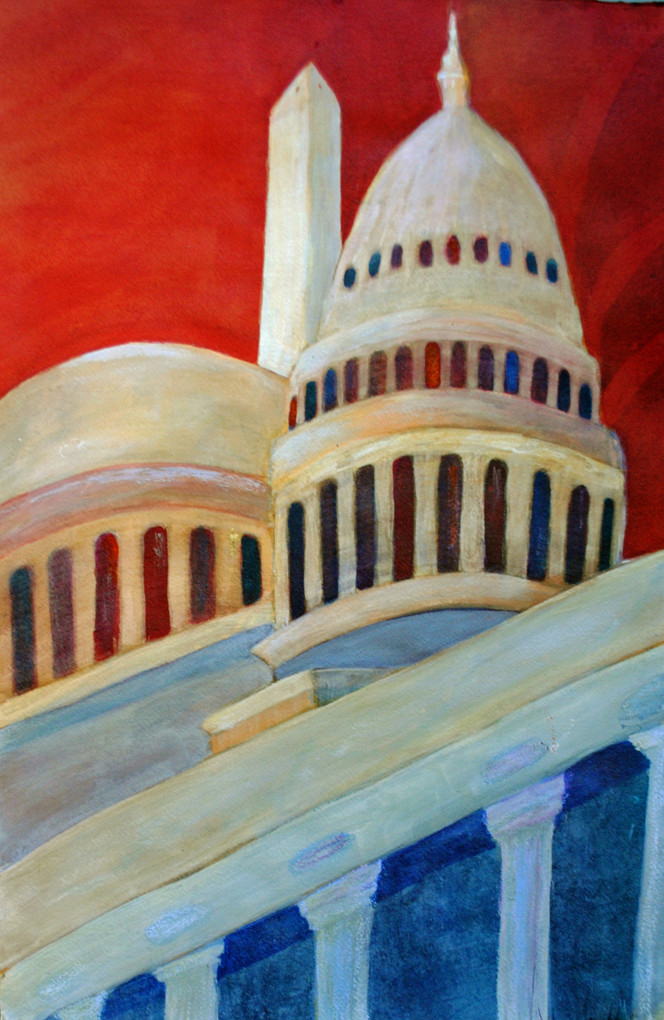 Monumental Abstraction
Mixed watermedia on paper matted and framed to 28 x 36 inches.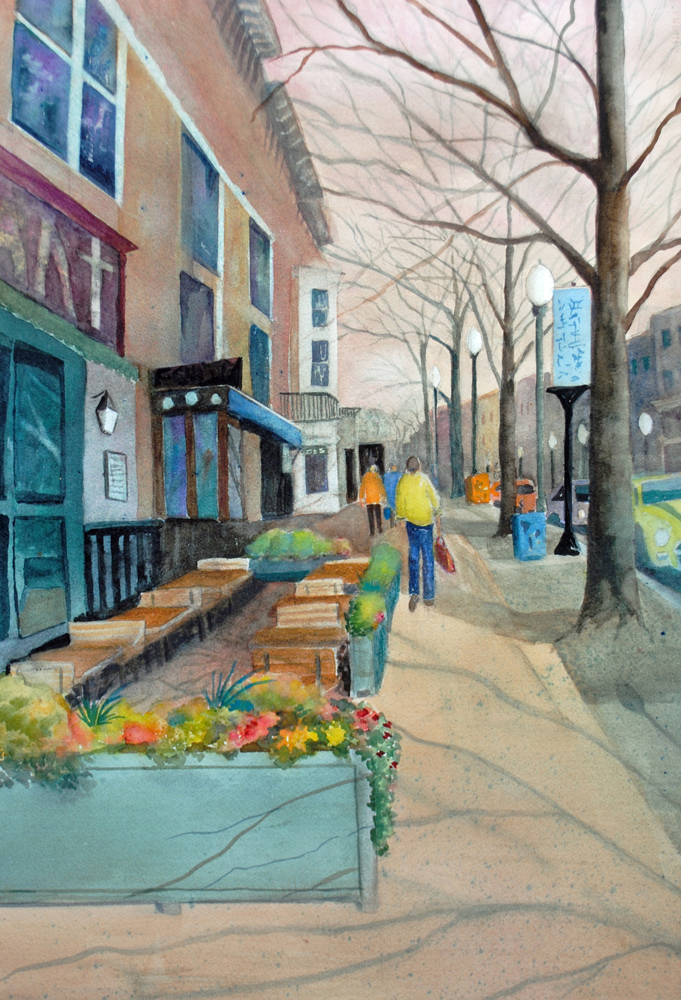 Barracks Row SE
Watercolor on paper framed to 22 x 28 inches Prints available at artist rising.com Search for Kay Fuller Contact artist cfuller432@aol.com to purchase original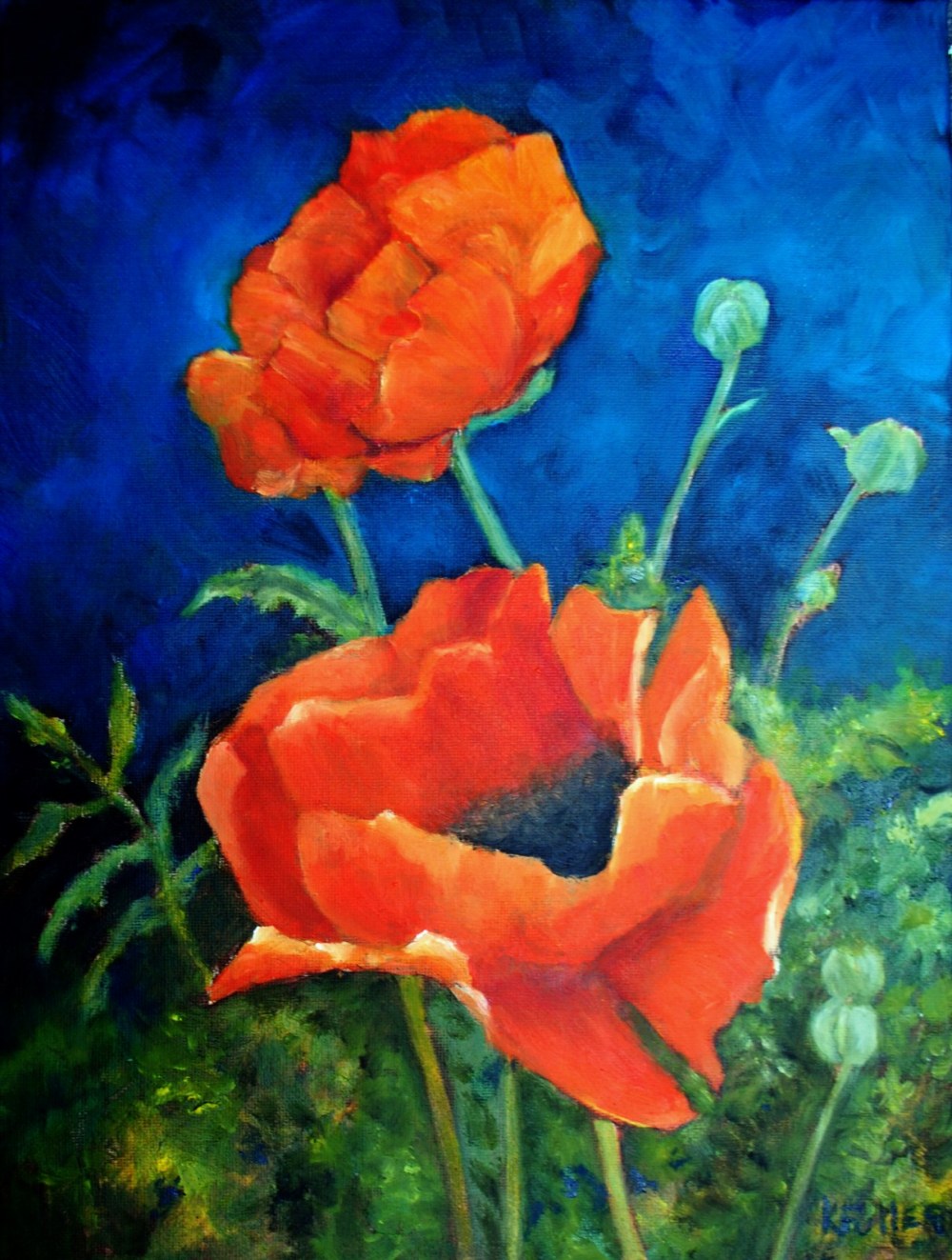 Poppies
Oil on wrapped canvas 11 by 14 inches.